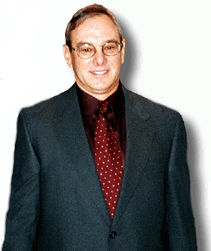 "My child is only five years old, and he reads at a fourth grade level, but he's doing cutting and pasting in his kindergarten class and complains of being bored. He doesn't want to return to school. When I told his teacher this and suggested that his school work was much too easy for him, she just patronized me and hinted that if I pressure him he may become frustrated and stressed out. She just didn't understand and believed I was a pushy mother. Can you help?"
Jerry Schecter, Ph.D
9150 N. Crawford
Suite 105
Skokie, IL 60076
(847)679-5243
doctor@gifted-psychologist.com
EDUCATION
Loyola University, Chicago, Il. 1981
Doctor of Philosophy (Ph.D.)
Roosevelt University, Chicago, Il. 1971
Master of Arts (MA)
University of Illinois, Chicago 1968
Bachelor of Arts (BA)
EXPERIENCE
Private Practice
1981 – Present, Clinical Psychologist
Providing treatment and evaluation of children, adolescents, and adults.
Consultant to school districts, educational programs, and parent organizations
Workshop leader on issues surrounding gifted students, including presentations at:

Northwestern University Center for Talent Development
National Lewis Center for the Gifted
Illinois Math and Science Academy
Quest Academy (formerly Creative Children's Academy)
Science and Arts Academy
Grosse Point Michigan Public Schools
North Suburban Special Education and District 34
Janesville Wisc. Public Schools
Indiana Gifted Alliance
Near North Montessori
Northside Prep High School
Sprout Gifted
Mayer Brown and Platt law
Lake Zurich Schools
2003 – 2014, Psychologist
Provided evaluations, consultation and counseling to school population.
Chicago Board of Education
1975 – 2003, School Psychologist
1981 – 2003, School Psychologist for the Gifted
Providing individual, group, and family therapy, including group work dealing with children of divorce and separation and parents of gifted children (SENG).
Designing selection criteria for placement in gifted programs
Consultation with teachers, administrators and parents
Intellectual, academic and personality evaluations
Research and evaluation of selection instruments and procedures
PROFESSIONAL ORGANIZATIONS
American Psychological Association
Chicago Association of School Psychologists (past president)
Illinois Association of Gifted children (past member of Board of Directors)